TRUST LOGISTICS
The company TRUST LOGISTICS Sp. z o.o. is a transport company which specializes in road transport of medicinal products requiring controlled temperature.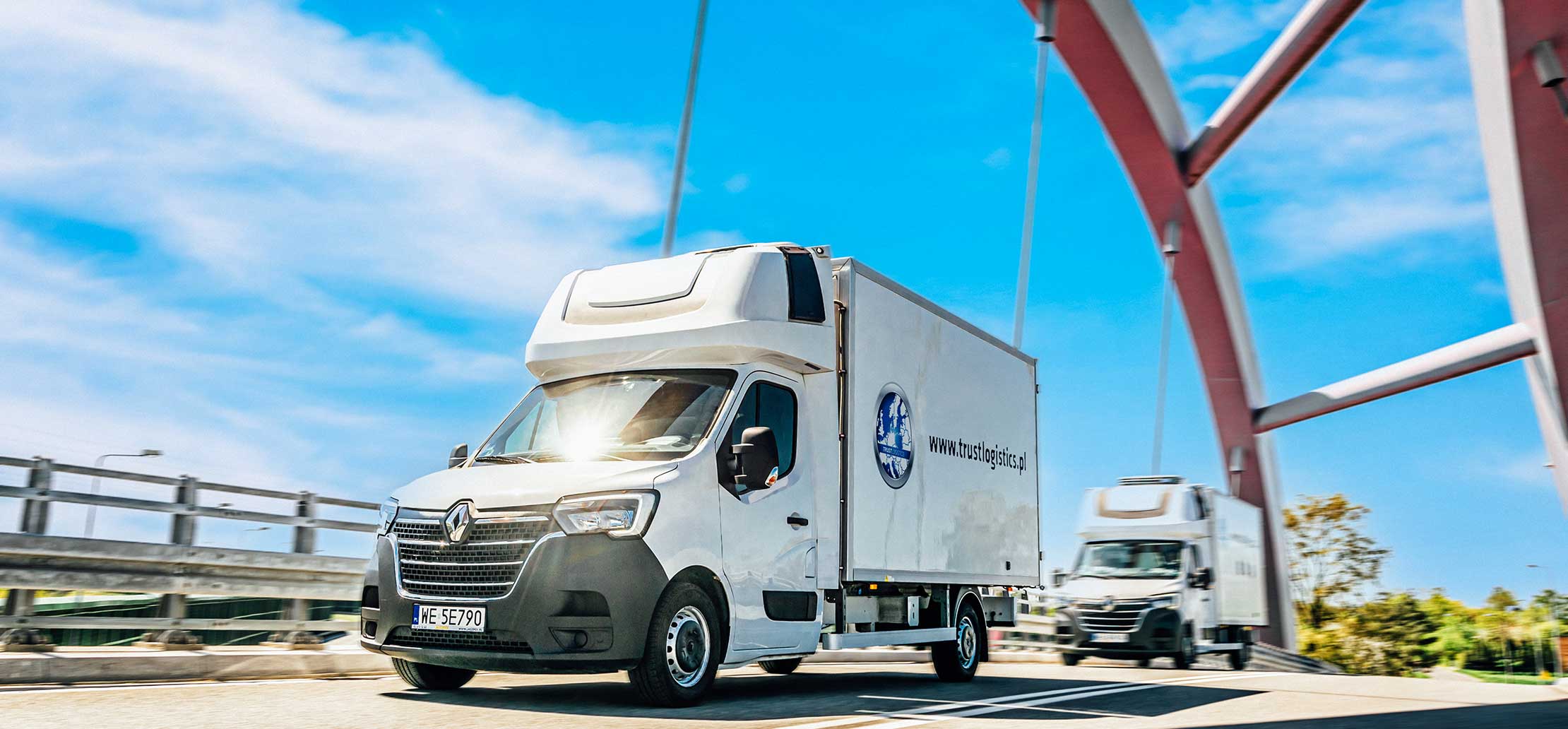 MISSION
Our mission is to provide the highest quality logistics services in the pharmaceutical industry, as an industry that requires specific storage and transport conditions, in a manner consistent with the requirements of pharmaceutical law and Good Distribution Practice (GDP).
VALUES
The fundamental value for us is trust. Since the beginning of our company we focus on long-term cooperation, good relations and mutual respect.
TRUST THE EXPERIENCE
"We recognize the risks that are associated with the transportation of medicines[...] We are constantly working to improve our processes to ensure the integrity of the supply chain in our area of responsibility. We are improving not only the quality of our services, but also our knowledge."

Michał Bojdak Vice-President of Trust Logistics Sp. z o.o.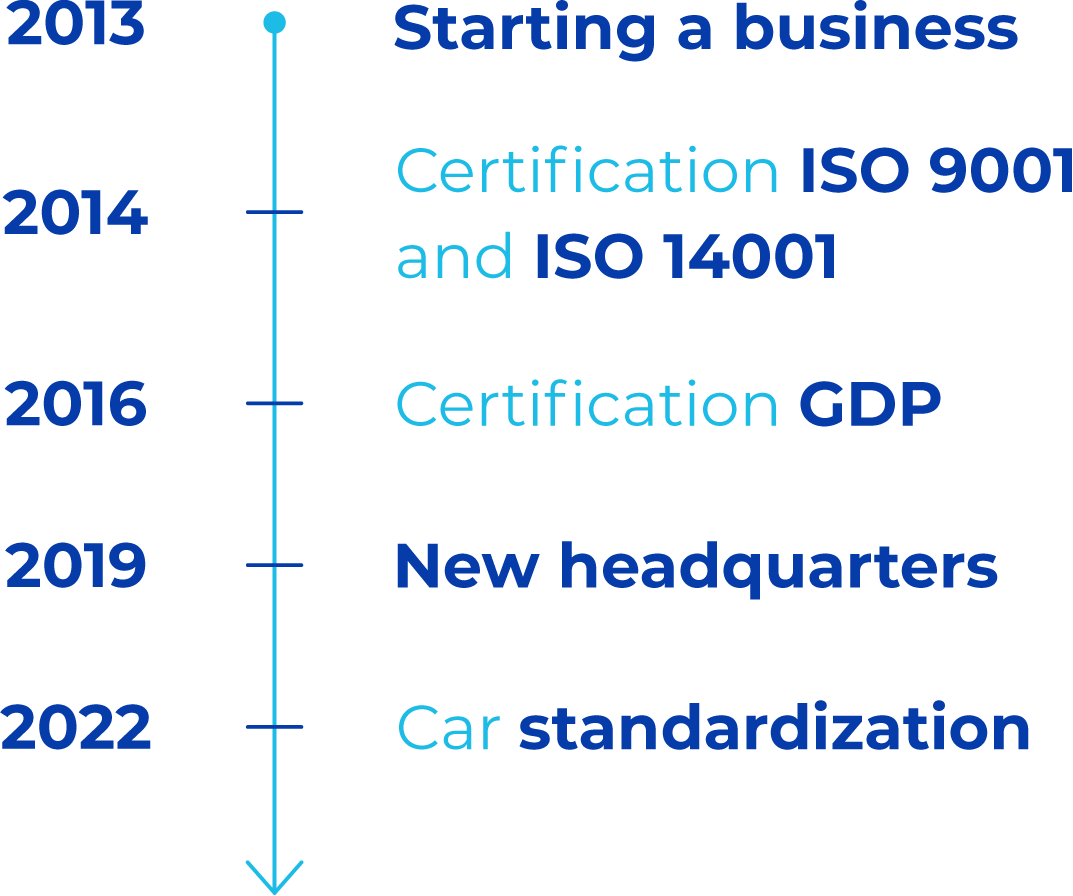 When Mateusz Walczak and Michał Bojdak founded TRUST LOGISTICS Sp. z o.o. one of the main objectives became the implementation of the strategy of management through quality (TQM). In order to continuously improve the quality of our services, we have implemented ISO 9001:2009 and ISO 14001:2005 quality systems. The consequence and evolution of this quality system became the Good Distribution Practice (GDP) system, which is continuously improved.
Our experience speaks for itself, TRUST LOGISTICS Sp. z o.o. employees highly qualified personnel only who have experience in the transport and pharmaceutical industries. For many years we have been relying on a qualified team that is constantly improving its skills.